The events you need to know about in Trim in 2019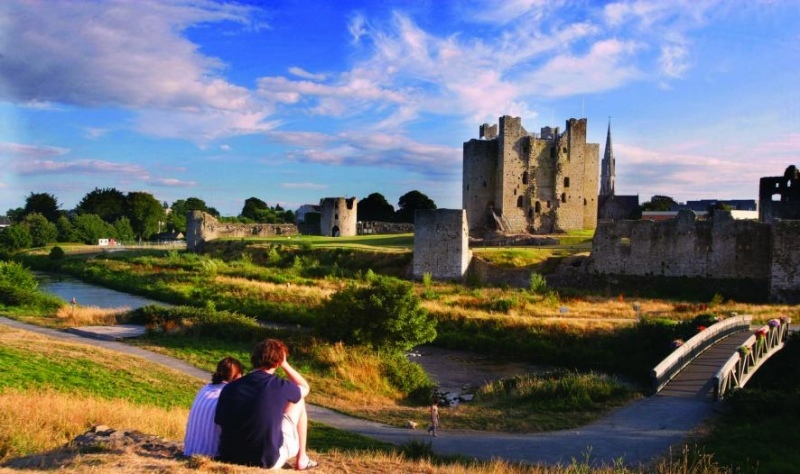 We all love making plans for the year ahead for the fear of missing out on a festival or gig that we really wanted to go to. There are lots of events happening in Trim in 2019 so we have complied a list for you to mark in your diary for the year! Why not book a room for any of the upcoming events in the Castle Arch Hotel here.
12th May- Dear Dot exhibition
This exhibition celebrates the life of Dorothy Tubridy. A Kilkenny woman who moved to Trimbelstown Stud with her husband before he tragically died in a fall at the stud. Dot had previously become friendly with Robert and Ethel Kennedy in the states and spent time with the family in Florida after her husband died. So started an extraordinary lifelong friendship with the Kennedy family, promoting Ireland and Waterford Crystal in the States as well as helping to introduce the special Olympics to Ireland. The exhibition will be opened by Courtney Kennedy on the 12th of May in Trim Visitor centre.
16th June- Trim Haymaking Festival
THMF is a fun filled family event promoting the cultural history of rural Ireland and Irish heritage in general. Achieved through music, song and dance as well as displaying traditional work methods & pastimes, with Guinness World Record attempts; it is a magical day that is caters for all ages.
There are many sections and events on the day ranging from traders and their stalls and markets to kids fun areas. Listen to poetry or dance away at live music stages with some of the best acts in traditional Irish and country music. With pet farms & various exhibitions, there is always a lot of activity going on for all the family to enjoy.
21st July- Trim Vintage Car Rally
Over the years this show has become one of the largest vintage car gatherings in the country, with exhibitors from all over the 32 counties. The annual event has grown each year and there is now in excess of 500 cars, motor cycles and commercials on show. It has become a renowned family day out with a lot of different side shows to keep everyone happy from the young to the old.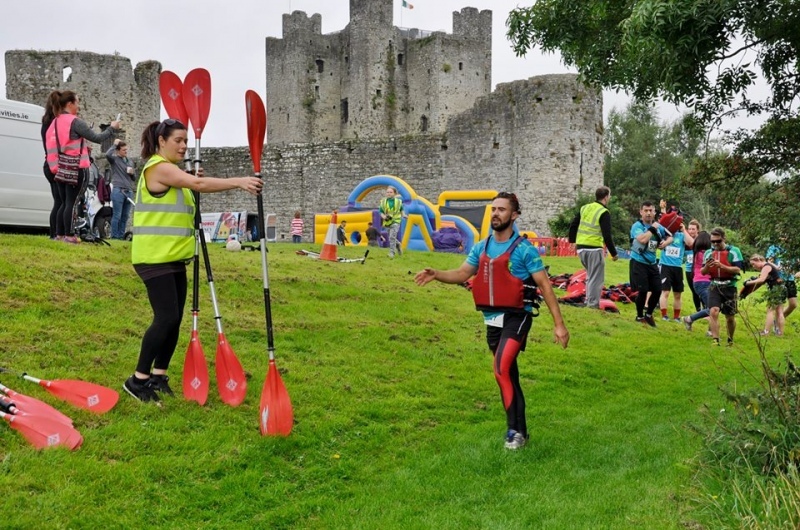 24th August- Boyne Adventure Race
The 2019 Boyne Adventure Race takes place Saturday August 24th 2019 in Trim, Co. Meath Ireland. The trail will include running, cycling, a quarry scramble & kayaking and promises to be a more enhanced race in 2019 with a WARRIOR & BATTLE level and competition available on each level. You can register here for the event.
25th August- Salmon of Knowledge Festival
Following on from the amazing success of the Salmon of Knowledge festival in 2018, Trim Tourism network will hold the third annual festival on the 25th of August. Expected on the day is lots of local food, music, fun kids activities and lots lots more. Keep an eye on www.stayintrim.ie for more information.
25th August- Race around Ireland
Trim is delighted once again to be the official starting point for Race around Ireland for a second year in a row. The Race Around Ireland is a non-stop cycling event for all level of cyclists, male or female, solo or team. People have been coming from all over the world every year for the last 9 years to take part in what has been listed as one of the "World's Toughest Endurance Events ". Some people come back every year, others start as crew, then cycle as part of a team and the toughest of them go on to do it Solo. To register for race around Ireland click here.
25th- 27th October- Trim Trad Fest
Now in its second year and on the back of a very successful 2018, Trim Trad fest is back this October Bank holiday weekend. The busking competition, tradathon and some new big names will all be on the line up this year so keep an eye on their facebook page @trimtradfest.
04th December – A classical Christmas evening 3
Held in St Patricks Cathedral Trim, every year, this is a beautiful evening of music and song from some of Irelands up and coming talent. In 2018 Trim Tourism network hosted Leah Barniville, JJ McNamara, Rebecca Winckworth, Vladimir Jablokov, Credo, Kevin Fagan and Frank McNamara. 2019 promises to be another amazing line up- keep an eye on their facebook page for more updates @TrimTourism
So mark all of these dates in your diary now! Or even better- log onto www.castlearchhotel.com and plan your next stay in Trim in the Castle Arch Hotel.